Hitched Productions is owned and ran by Tom Wilson. Born and bred in Dronfield, Derbyshire. I've been capturing weddings for over 7 years. I've always been the one to grab the camera and capture the natural world around me. As my passion grew, so did my desire to make a living from this passion and I progressed into the wedding industry.
Over the years, I've worked throughout South Yorkshire, Derbyshire, Nottinghamshire and the Peak District, collaborating with the regions top photographers and am able to seamlessly work with any photographer you may have.
On the big day, I will blend in with your guests, capturing those natural moments alongside the formal. At the end, I will have everything needed to produce a beautiful film. I'll still chat and laugh with you and your guests, on rare occasions even bust a move on the dance floor!
I work with two main cameras and a selection of gear that enables me to achieve the perfect video: tripod, light stands for your first dance and a gimbal. No film crew or prop department needed, just me.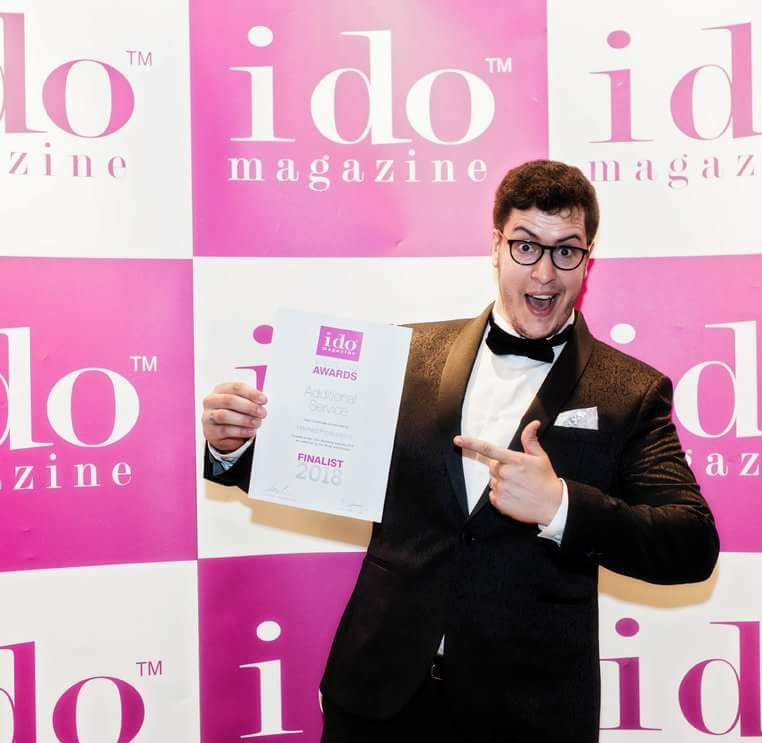 Seven things about me
I live in Dronfield with my wife, two young children and two dogs.
I love summer and hot weather.
I like technology.
I love to go walking.
I'm a big petrolhead and love my cars.
I love my bikes. Most weekends I usually get out on my mountain bike or road bike for fun, fresh air and to help clear the mind.
I play the drums and guitar. Maybe not as much as I'd like but I'm still a musician!